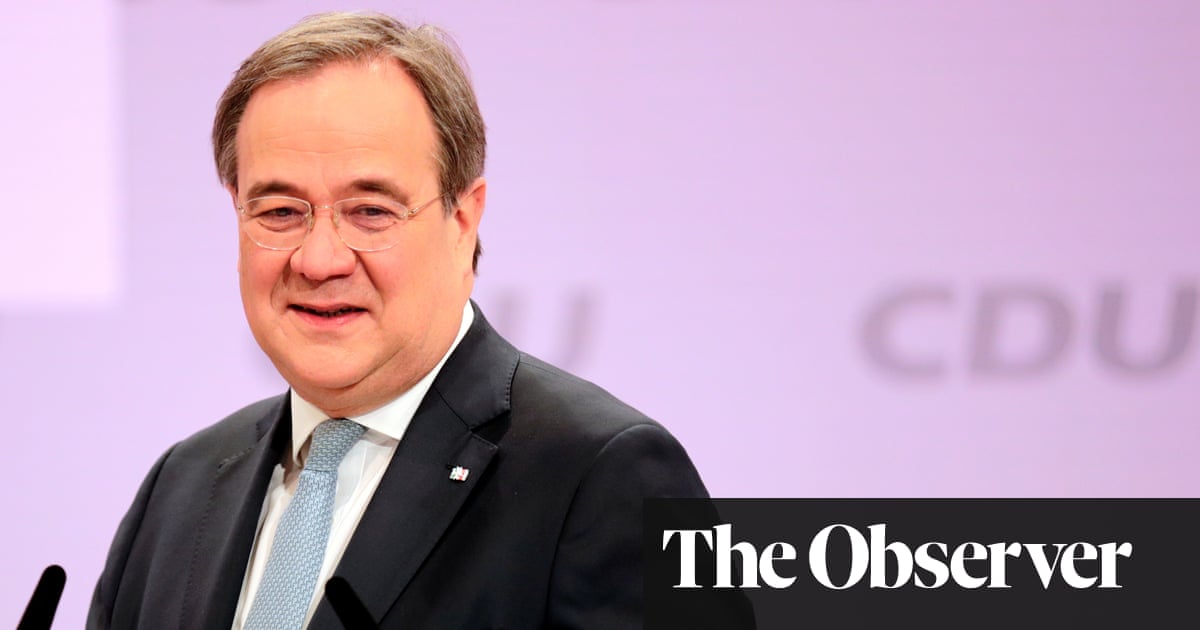 New leader of centre-right CDU will run for chancellor in September, or have a big say in who does

www.theguardian.com
Germany's Christian Democrats, strongly favoured by current opinion polls, to win the Federal election in the autumn, have plumped for Angela Merkel's favoured contender to lead them. This will be their first Bundestag campaign without her as the candidate for Chancellor in 16 years as they seek to win a fifth election in a row and marks the end of an era in which Germany's influence within the EU has grown to an unprecedented level.
Laschet, premier of Germany biggest state Nordrhein-Westfalen, is regarded as a centrist in the Merkel mode, defeated Friedrich Merz, his more fiscally conservative opponent, in the last round after lightweight Norbert Röttgen had been eliminated. The result suggests the party is banking on continuing Merkel's appeal to former Social Democrat and Free Democrat voters rather than courting those who might defect to the far-right alternative AfD.
If Laschet becomes the next Chancellor, he is likely to continue the same strategy as Merkel in the EU and, if EU affairs occupy some of his early bandwidth, he is more likely to assume a leading role quicker than Merz whose more German-orientated approach and less consensual style will take longer to establish. Much would depend on what sort of relationship he'd have with Macron who sees Mutti's departure as a chance for France to take up a bigger leadership role in the EU.
Since Irish and German interests have converged on most EU issues during the Merkel era, Laschet's victory would appear to suit us better than the uncertainty Merz might create. However, anointed successors don't always behave like their patrons expect, particularly when they have to define themselves domestically before they can turn their attentions beyond their national borders. Even Merkel needed two full terms as Chancellor before she began to exert her personal influence on EU affairs.