Rhubarb fetishist and proud of it!
Staff member
Moderator
Member
Nov 28, 2018
18,714
12,401
We tend to think of the Dutch as being very laid back, people and police - yet there has been serious rioting over COVID Restrictions over the two nights - with the police opening fire in Rotterdam after coming under attack.
Fresh unrest has erupted in the Netherlands against new lockdown rules amid rising Covid-19 cases in Europe.

People hurled fireworks at police and set fire to bicycles in The Hague, one night after protests in Rotterdam turned violent and police opened fire.

Thousands of demonstrators also took to the streets in Austria, Croatia and Italy as anger mounted over new curbs.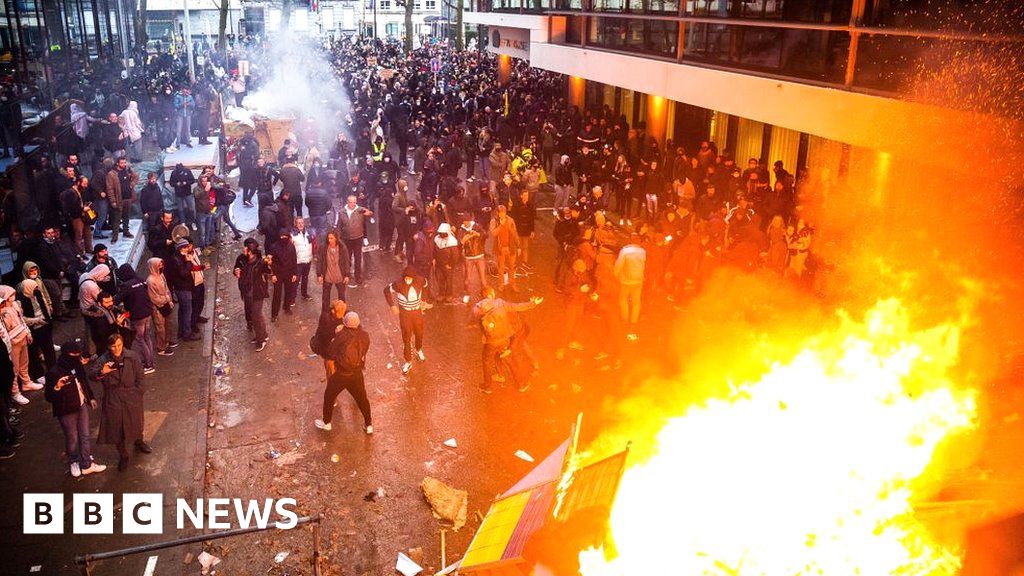 Belgium says 35,000 took part in protests, with unrest in the Netherlands, Austria and Italy.
Most places would burn cars but things must be bad if bicycles are being attacked!
Joking aside, it seems strange that the Netherlands should have the most extreme protests. One has to wonder if there were other tensions involved in the population.
The unrest follows a night of riots in Rotterdam condemned by the city's mayor as "an orgy of violence". Police fired warning shots and direct shots "because the situation was life-threatening", a police spokesperson told Reuters news agency.

At least three demonstrators are receiving hospital treatment for gunshot wounds, officers said. Authorities have launched an investigation into the incident.

The Netherlands imposed a three-week partial lockdown last Saturday after recording a record spike in Covid cases. Bars and restaurants must close at 20:00, and crowds are banned at sports events.
There has also been been violence in Guadeloupe
French authorities meanwhile are sending dozens more police officers to quell unrest on the Caribbean island of Guadeloupe, a French overseas department.

Overnight riots saw looters ransack dozens of shops and set businesses alight after protests against France's own Covid pass turned violent.

Interior minister Gérald Darmanin said that some involved in the unrest used "live ammunition" against law enforcement, and promised a "firm" response to those committing public disorder.